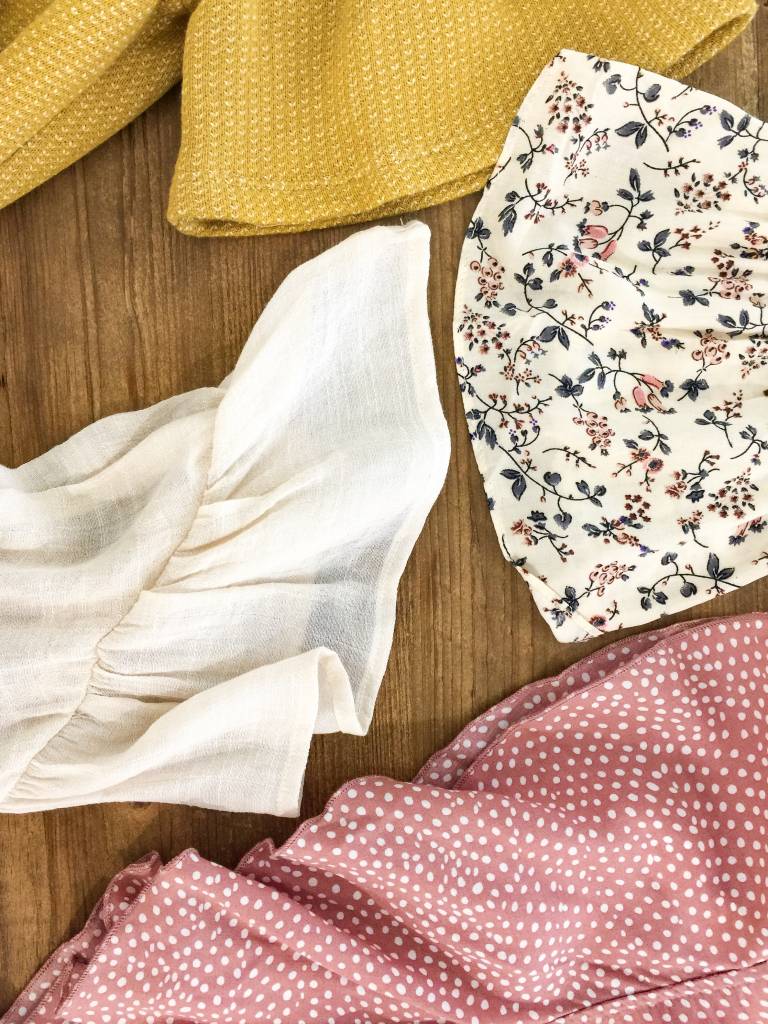 We Love Statement Sleeves
From ruffle to bell, tie to flutter- we're all about this recent sleeve trend.
There's something so feminine and whimsical about a statement sleeve that can make an everyday dress or tee extra special.
We've rounded up some of our favorite sleeved beauties in the shop to boost your sleeve inspo even further!!
No. 1 Floral Babe
We love a good boho babe. A split bell long sleeve paired with a fluttery trim at the bottom that hits at the perfect spot. Don't forget a dainty tie at the back. It's breathable and flowy, perfect for any season. I'll take three!
No. 2 Not your average polka dots
There are two kind of girls out there- polka dot lovers and polka dot haters. Okay, it isn't that simple. But this top will convert any polka dot disbeliever with it's ruffle sleeve detail all down the side. Tucked in or out, it is everything we want this spring.
No. 3 What dreams are made of
If you want a dress to run through a meadow of wildflowers through, this one's for you. If you want a dress that makes you feel like a functional wildflower, it's also for you. With a looser fit, embroidered detailing, and keyhole front. The sleeves are flowy, fluttery, high low, and all of our 70's dreams come true.
No. 4 Must have mustard
As a girl who's a huge fan of 'plain' tees, this one caught my eye. It's got the idea of a single colored top, easy for everyday wear, but with a unique texture and flirty sleeve. Not to mention that grey collar detailing. There's just something, or everything, about this color that screams spring and happiness. I mean, look at those details!
No. 5 Suit & Tie
Okay, no suit here. BUT this top's does have a tie at the end of it's quarter length sleeves. We love the poppy pattern against the black and classy cut. Perfect for our business casual dolls, paired with some fun colored pants!
Those are just a few of our favorite sleeved ladies at the moment! We hope you're inspired to bring all the fun sleeves to your wardrobe this season.
What's your favorite way to rock a statement sleeve? Let us know in the comments!

Be sure to follow us on social media or check our online shop for new arrivals, info on what's in stock, and what's our newest favorite trend!
Don't forget you can text either of our stores to shop with us!
-Text 904-295-2475 for STA & 904-295-2475 for JAX
-Add your name
-What items you're looking for 
-Details (Color & Style)
Easy as that. We'll text you back within 20 minutes during regular business hours!
XO,
Jess