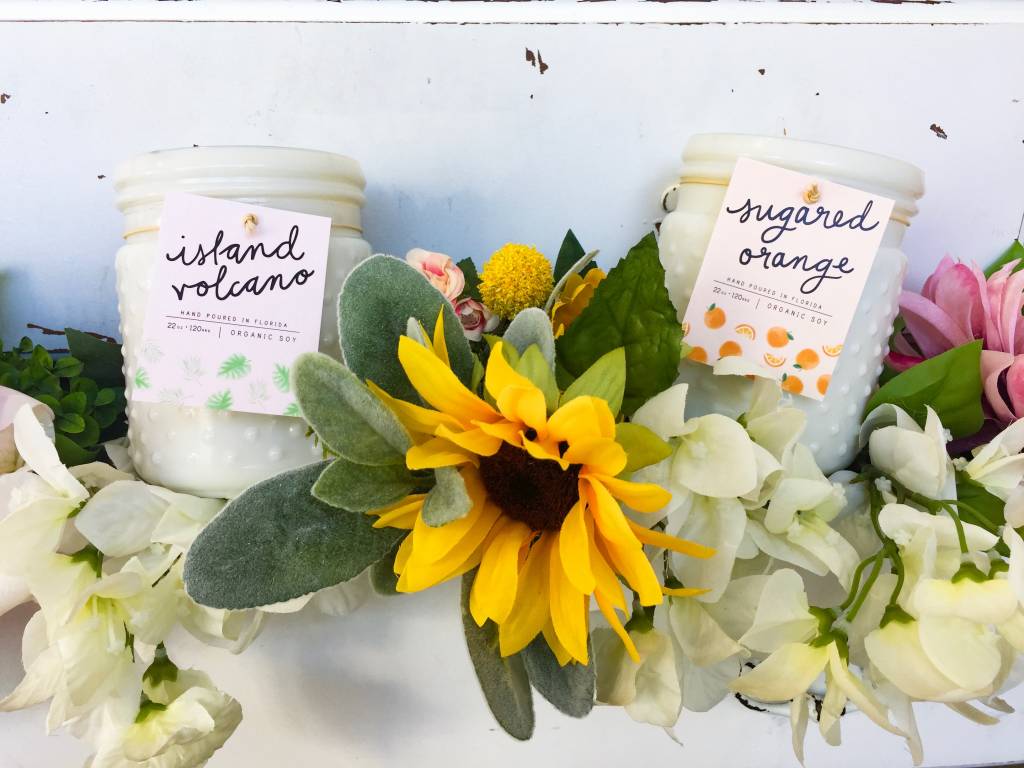 Summer Hobnail Candles
Warmer weather calls for light citrus scented candles and we are totally on board. That's why we've brought two of our most popular candles in our favorite hobnail jars for y'all to enjoy.
Same scent, bigger size
With our two newest releases you can have your favorite scents last even longer than before, and a cute jar for afterwards!
If you haven't checked out our earlier post about the new Frosted Donut candle including all the FAQs about Declaration candles, you can find it here!
 
Sugared Orange
Our sugared orange scent has sweet notes of orange and burns a perfectly sweet, clean scent into your homes. Perfect as a Florida house warming gift, it's one of my personal favorites!
Our summer hobnail candles at Declaration & Co. Avondale.
Island Volcano
Our take on a cult classic, our island volcano candle has a fruity smell with a tropical twist. Perfectly light and crisp!
As for the jars, the 'hobnail' style is reminiscent of vintage milk jugs, and make for perfect containers once you've made your way through your candle.  Let us know in the comments if you'd like to see the world's EASIEST upcycled candle jar DIY.
What to use your newly upcycled hobnail jar for, you ask?
Here are a couple of ways I've incorporated them into my home…
Toothbrush holder (sleeker than your average…)

Pen cup (clears up that junk drawer!)

Makeup Brush holder (so chic!)

Faux plant vase (but of course…)
If you pick up one of our summer hobnails, don't forget to snap a pic and tag us! We love seeing Declaration out in the wild!
Shop hobnail summer candles in both locations now, and 10 ounce candles online here.
As always thanks for stopping by, until the next one!
XO,
Jess