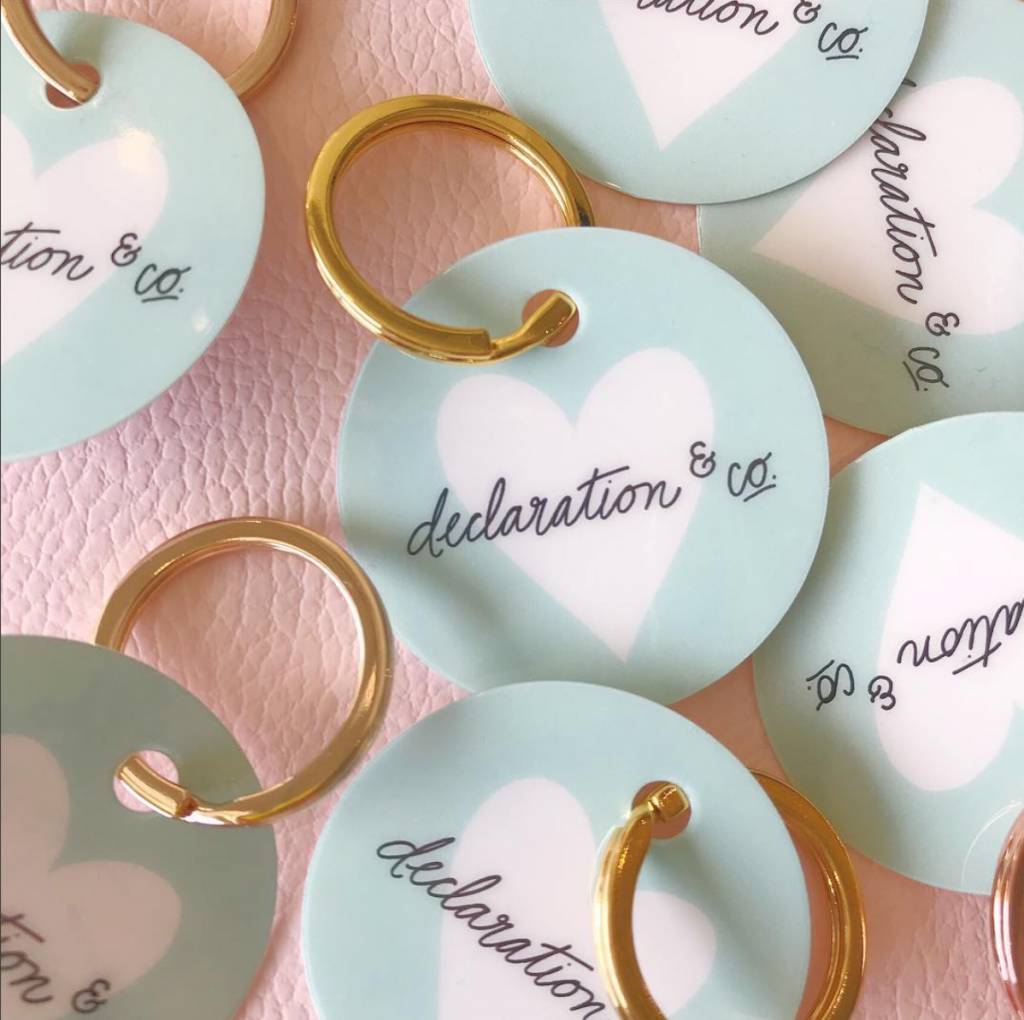 Declaration Dollars | Rewards Program FAQs
Hello fellow Declaration Dolls!
This week's post I'm excited to announce our shiny new rewards program is here and ready to make your keychain cuter than ever.
Sign me up! Click here to sign up for our rewards program, then stop by either location to pick up a key chain!
If you've stopped by the shops recently then you've probably signed up, but what's it all about?
Declaration Dollars is our way of thanking you for being a lover of all things Declaration. You get rewards for shopping in store AND online, on your birthday, and just for being a doll!
For every one dollar spent you get 1 point reward, and after 250 points you get a $15 off reward uploaded straight to your key chain for your next purchase!
Basically, it rewards you for shopping with us with coupons and promotions!
All you've got to do? Sign up with your name, phone number, and email address (you'll get an email to confirm your subscription) and you are officially a Declaration Doll! No purchase necessary to sign up.
Keep an eye out for our emails where we'll keep you in the loop of special Declaration Dollar rewards, and check with us in store for rewards available to you.
Have you signed up yet? What are you waiting for! Click here to sign up, and stop by either location for your complimentary key ring!
Thank YOU all for your love and support, we couldn't do any of this without you!
Infinite X's and O's,
Jess