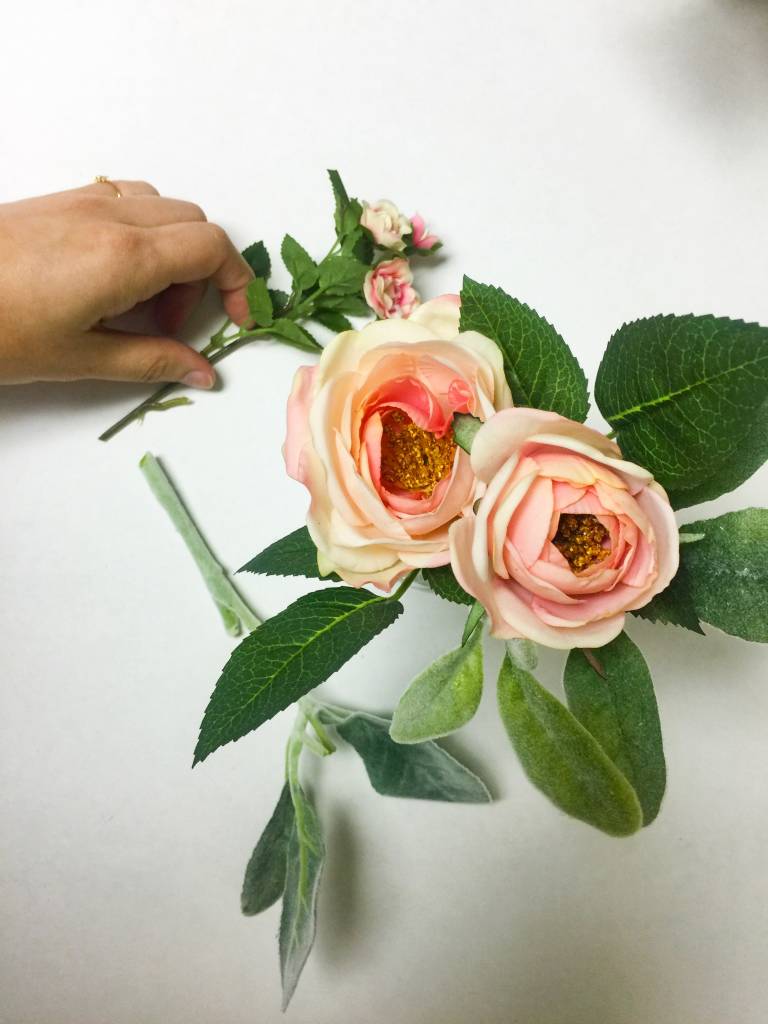 DIY Faux Floral Arrangements
It's no secret that we love floral arrangements. It's also no secret that none of the plants used on display in our stores are real. Personally, my thumb is the opposite of green. And because of this, I've adopted this method of décor into my everyday life to find a new appreciation for fake floral arrangements.
Here's our secret to a cute flower arrangement, that anyone can put together.
The Mix
I like to find a good balance between greenery and florals. Think about the style you're going for- whether it's romantic, wild flower, or anything else- and think of what the arrangement will be surrounded by. This will help you think of colors to either coordinate or compliment.
With this piece, I knew I wanted different textures and shapes of flowers. I went with these round yellow bulbs, bulbs with fuchsia spikes, a mix of light and waxy greens, and some sprigs of lavender for a woodsy look. For a more simple arrangement, we put these feathery white petals, our favorite 'fuzzy' greenery, and brown paper in a jar. This gave it a more real, 'planted' look!
Shop pretty quote necklaces here!
The Jars
Your vases, jars, or containers are the cherry on top. Don't worry, what to use will come to you as you gather pieces for your arrangement. For example, more 'woodsy' inspired florals look best with textured jars for a homey feel. For something more romantic, something more simple and refined will let the pretty petals take the stage.

The Placement
Shop Home teal towel here & (my favorite) Home mini candle here!
Now that you've made enough floral arrangements for a lifetime- where are you going to put them?
I love them for bathrooms, bookshelves, kitchens, and parts of my home that aren't going to provide the amount of light required for real plants. Fake plants are life savers when your home is 99% carpeted , you have pets that love doing laps around the house, or kiddos in the family that love to play with dirt. (Like yours truly!). I've even made a handful as centerpieces for our wedding this summer. It saves us money, something we can do months in advance, and guests can take them home to decorate their spaces! 
If you try a floral arrangement of your own don't forget to share pictures with us using the hashtag #DeclarationDIY so we can get inspired by YOU! What DIYs would you like to see us try next?
Happy crafting!
XO, Jess