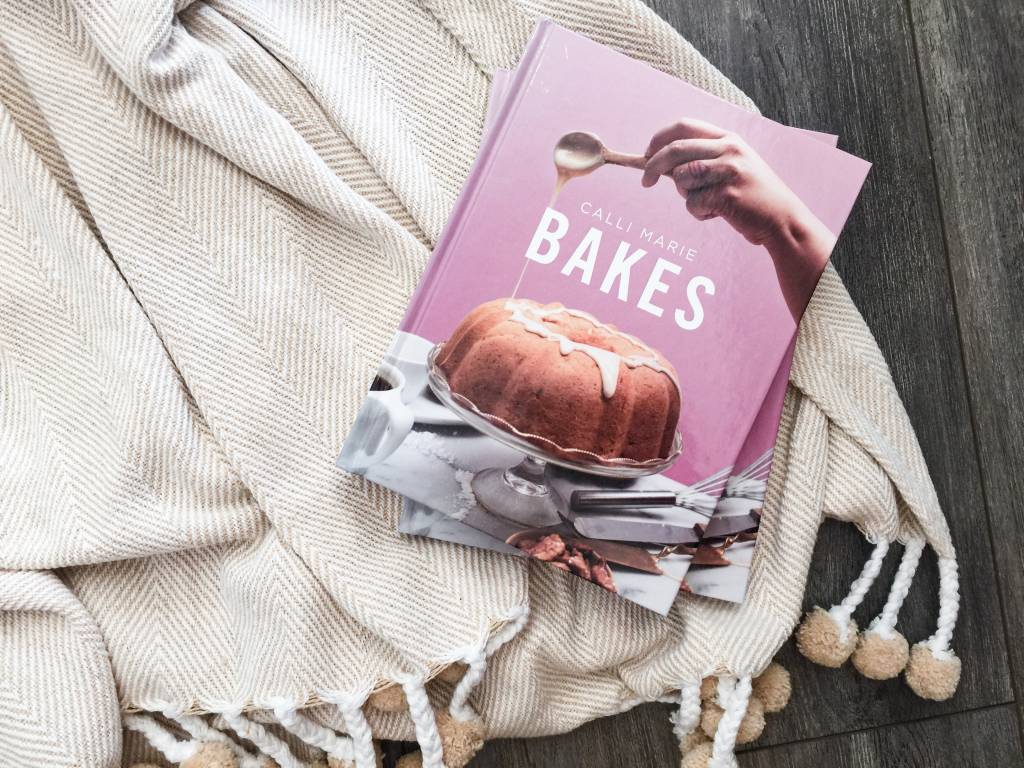 Calli Marie BAKES at Declaration & Co
Grab yourself a snack! This week we are talking all about Calli Marie Bakes.
Jacksonville local, Calli Marie, created her cookbook 'Bakes' with tips and her favorite seasonal recipes for us to create at home.
 In her book, Calli Marie will tell you she fell in love with food at a young age watching the Food Network. She got her start at BREW Five Points (more than your average local coffee spot- check out their micro brews and tacos that are to die for!) in Jacksonville by bringing her own twist and baked goods to the mix, and the rest is history!
Not only is this book honest and refreshing, but it's paired with beautiful photography of mouthwatering treats.
A perfect gift for the foodie in your life or as an addition to the cookbooks on your kitchen counter- Calli Marie's Bakes is filled with uniquely sweet and savory recipes, base recipes to keep up your sleeves, and a detailed list on what to keep your pantry stocked up on.
As an avid Food Network fan, and fan of food in general, I love trying to create new things. After swooning over Calli's recipes for months, I've decided to try a recipe for myself!
Taste test-
When deciding on what to try, I came upon this glamorous but simple dish- Loki's Escape Toast. It was crazy easy to put together and, considering I made enough dill cream cheese to last me a lifetime, it's a gift that keeps on giving.
The shaved asparagus adds this slightly sweet freshness to a meal that reminds me of a graduated bagel and lox. I used my favorite healthy nut bread, toasted, and it was a hit! Perfect for a hearty breakfast or afternoon snack. (Especially for someone who can't wrap their head around lunch foods).
Are you more of a sweet or savory person? I personally love both, I can't have one without the other!
Let us know in the comments down below you're favorite things to bake!
For this recipe and more- check out Calli Marie Bakes in both Declaration stores now, or call us to order.
Be sure to follow Calli Marie on instagram here for more beautiful creations!
XO, dolls!
Jess