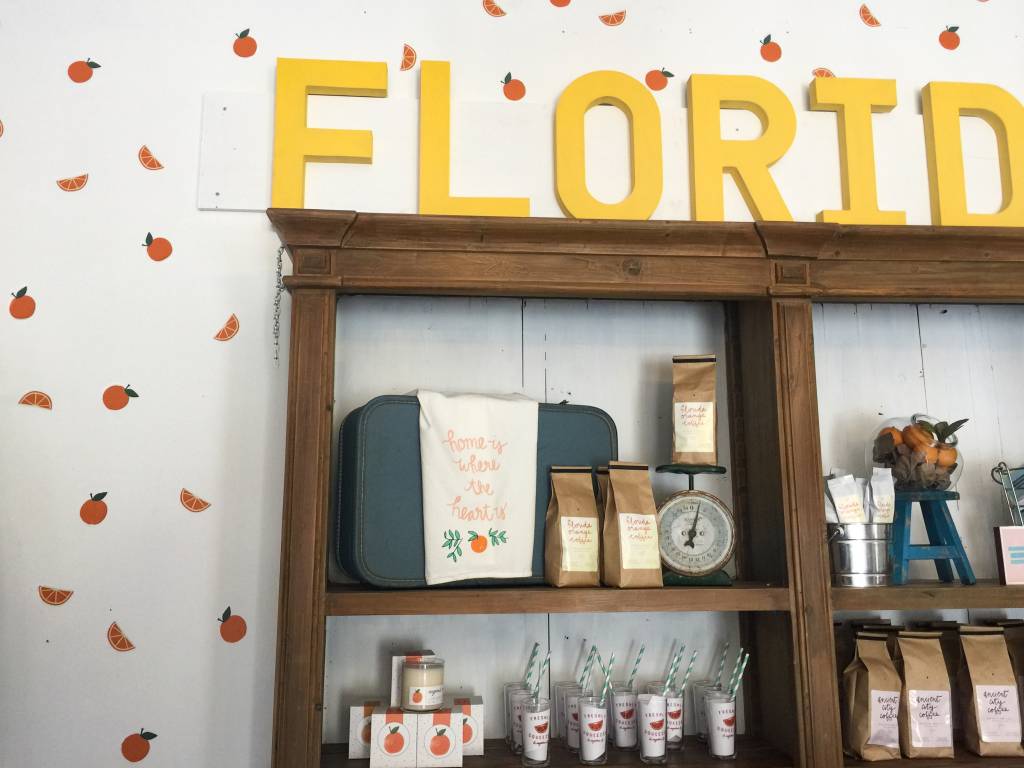 Behind the Scenes | The Florida Room
Happy April!
For most, April showers mean May flowers. While true for Floridians, we also know May brings June, July, August, and September showers.
This week we are going to keep it sunny and visit Saint Augustine, highlighting one of our favorite rooms- The Florida Room.
If you've been a Declaration shopper for quite a while- you'll remember this room as Mr. George's Candy Corner. That's right! The Florida Room used to take you back to an old timey candy shop all while giving a nod to the building's original owner, Mr. George. Over the years, we've turned this gorgeous space into a reflection of our Sunshine State, and it's quickly become a Declaration staple.
Anyone remember the candy room?
Add a splash of orange decals on the wall with gifts designed by Lara for any loved one- the bright, at home feel of this room makes it so special. With the design of each space in our stores, we try to make each section their own individual moment.
 The Florida Room makes me want to share the sunshine with people I love, without giving them a souvenir they won't use.
Did you know? Before our cute things inside, our Saint Augustine building was the home of an antique market- hence all the rooms!
The collection is thoughtful and hits home with those of us who were either born & raised a Floridian, or adopted it as a home later on.
What items would you like to see our Florida room?
Let us know in the comments below, and if you pick up something from our Florida Room don't forget to share with us on Instagram and Facebook!
Until next time!
XO,
Jess