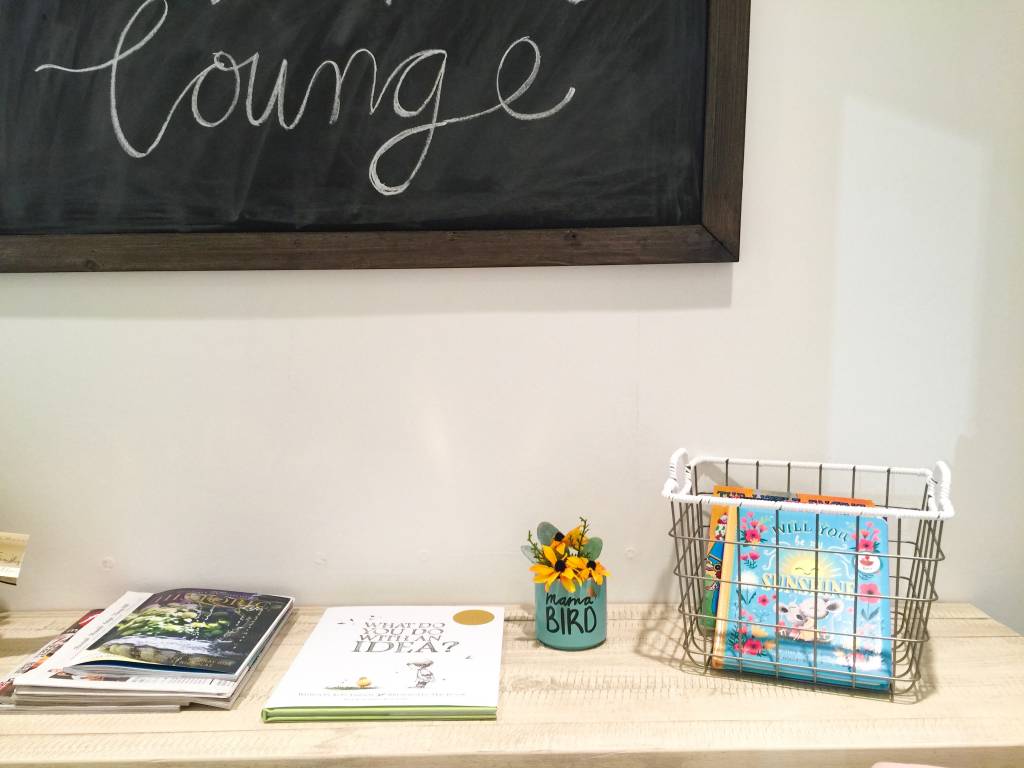 Behind the Scenes | Mama's Lounge
Here in one of our golden spots of the world, Declaration number 2 sits at the start of a friendly strip of shops that call Avondale home.
From afar, you'll find that we're snug in the Bold City of Jacksonville. Take a closer look inside, and you'll see a not so hidden gem we call the Mama's Lounge.
"Having a dedicated room where Mom's can have a private and comfortable space to feed their babies or change diapers has always been a dream of mine!" Lara has told us from day one.
Being a mama herself, she knows the difficulty of meeting baby's needs comfortably outside of home. This room is very close to our hearts, as Declaration is already lucky enough to welcome Mamas and Papas of all walks of life. We are over the moon to have included this addition to our new space.
Make yourself at home.
Whether a new Mom, Dad, Aunt, Uncle, or Grandparent, our 'Mama's Lounge' is a cute, functional space to tend to your little one comfortably and privately. It even can be a cozy nook for kids to relax & read while you shop!
Fun Fact: While getting our Avondale store ready for y'all, Steve split this originally off balanced table in two for more use!
The table's other half is somewhere in the store, think you can find it next time you stop in?
Find our special Mama's lounge just inside our dressing room area, at our new Avondale location on 3635 St John's Avenue Jacksonville, FL.
Shopping in Saint Augustine? We've got 3 dressing rooms and comfortable sitting areas to meet any shopper's baby needs.
Thanks for stopping by! Let us know in the comments below if you've used our Mama's Lounge, and where the other half of that table is?
Until next time!
XO,
Jess