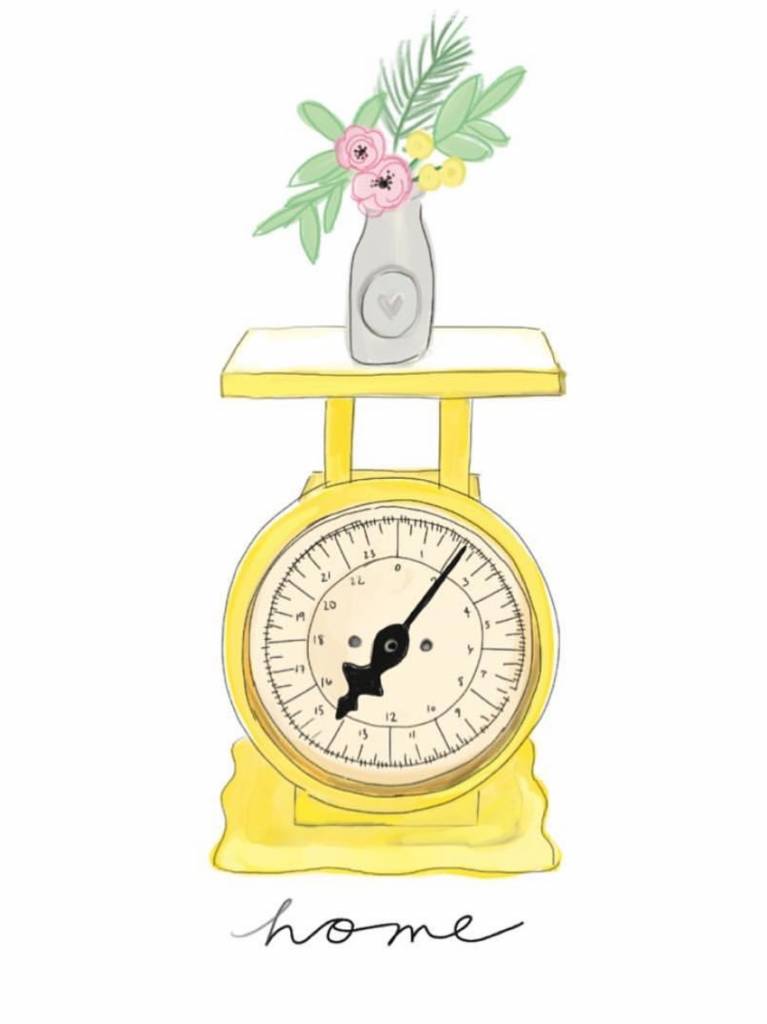 Behind the Scenes | Antique Scales
As one of Lara's newest designs proves, we love vintage scales.
(We love vintage just about everything, but we'll start here.)
"I've been collecting antiques since I was in middle school. I used to hunt and gather with my Mom, Granny, and best friends for hours in the mountains of Pennsylvania. Scales and suitcases have always been my favorite pieces to search for and a lot of my inspiration comes from them!" -Lara
When we say Declaration is her heart and soul, we mean it down to a T.
These antique scales make up our two stores and have become a Declaration staple.
We use them to hold a basket of sentimental books, our tester candles high, empowering mugs, and highlight our oh so loved floral arrangements.
While you can find some of our scales for sale at our St. Augustine location, most are ones that have been collected over time and have more sentimental value than you'd think.
What we love most is that each piece carries its own unique story, but also brings an eclectic twist on our store design. They're one of, if not my favorite pieces to design displays with. (Kids love to come in and show off their counting skills on them, too.)
 Who would have thought that these collectibles Lara searched for as a young girl would mean so much! That they'd become pieces that she looks for with her husband and her daughter, that she'd pass on her love of antiques to her team, and share it with you all.
Here's to our scales, and the stories they've collected over time.
Have any of you purchased one of our vintage scales? I'd love to see how you display them!
Share your pics with us! Don't forget to tag us on instagram here- @declarationco and use the hashtag #imadeclarationdoll so we can get inspired by YOU!
XO,
Jess