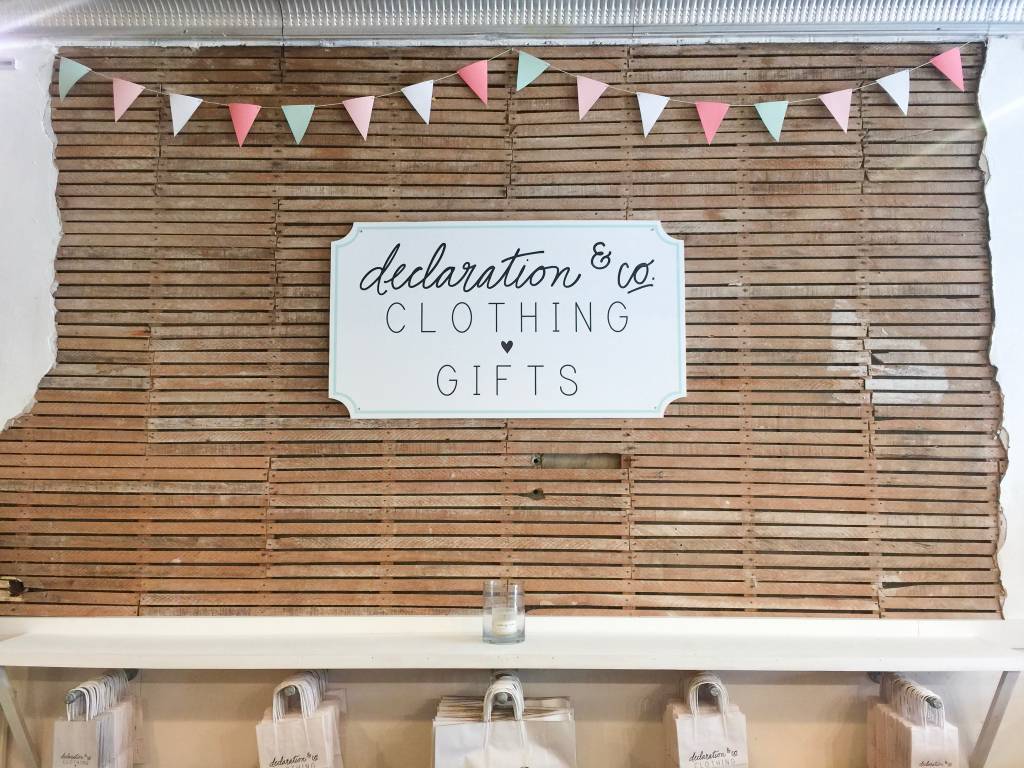 A Warm Welcome
Let's take a look behind all the cute things inside your favorite local clothing & gift spot from the point of view of your favorite team.
Behind the Cash Wrap
Declaration & Company was born out of the love for style and sweet sentiments. All thanks to dreamers, Saint Augustine locals, and husband & wife duo- Lara & Steve Kocerka. Lara started her dreams by designing wedding invitations for North East Florida couples, and extended her passion into a clothing boutique. Adding gifts, and her own hand drawn designs along the way.
Fast forward a few name changes, a dozen or so paint jobs, many years, a beautiful baby girl, supportive locals, hardworking team, and 2 stores later, we've evolved and expanded to two store fronts- and continue to grow each day!
Declaration Saint Augustine
Declaration Avondale
With our blog, we want to give you a deeper look at the brand you know and love. We'll be sharing behind the scenes looks at our products, design process, insight on our faves, inspiration, and give you a chance to get to know our family of a team.
As for your writer, you can call me Jess. I've loved clothing, all things cute, dogs, candy, and run on sentences ever since I can remember. I guess you can say I'm a Saint Augustine girl who gets to call Avondale my second home. (A pretty lucky girl, might I add.)  I'm fascinated with the idea of sharing and connecting with people, which is why the blogging world speaks to me so much. Something about the cute things bringing us all together, from all ages and walks of life- is pure magic to me.
So come along with us for all the fun - from behind the scales, suitcases, and cute things- and make yourselves at home.
What kind of posts do you guys want to see from us? Let us know in the comment section down below!
XO,
Your Declaration Doll,
Jess